#7 Vickie Snead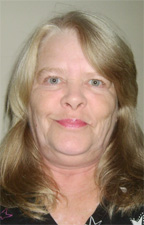 I have been sewing for over forty-five years.  I love sewing and sew for a variety of dolls and make my own patterns.  I also do numerous other crafts.  My husband and I live in the mountains of Northern Virginia with our four beagles. I have always loved the movie "Cinderella" and I fell in love with the costuming of the new 2015 Disney remake.  When I saw the doll we would be designing for, Cinderella instantly came to mind! I loved creating this costume!
"Cinderella Marries the Prince"  
The Story:
 When Evangeline arrived she stepped out of the box and informed me immediately "I am Cinderella and I am going to marry a prince.  I need a gown right away and it better be a good one!"  What a diva!
The Outfit:
This costume consists of 8 pieces made from an assortment of fabrics and materials. The skirt and top are made from a few different fabrics such as satin, organza and an overlay of chiffon on which I hand painted the flowers.  The top – features a long sleeved overlay with a pointed bottom and has a corset style underlay. Flower tiara –made from golden wire and enamel flowers.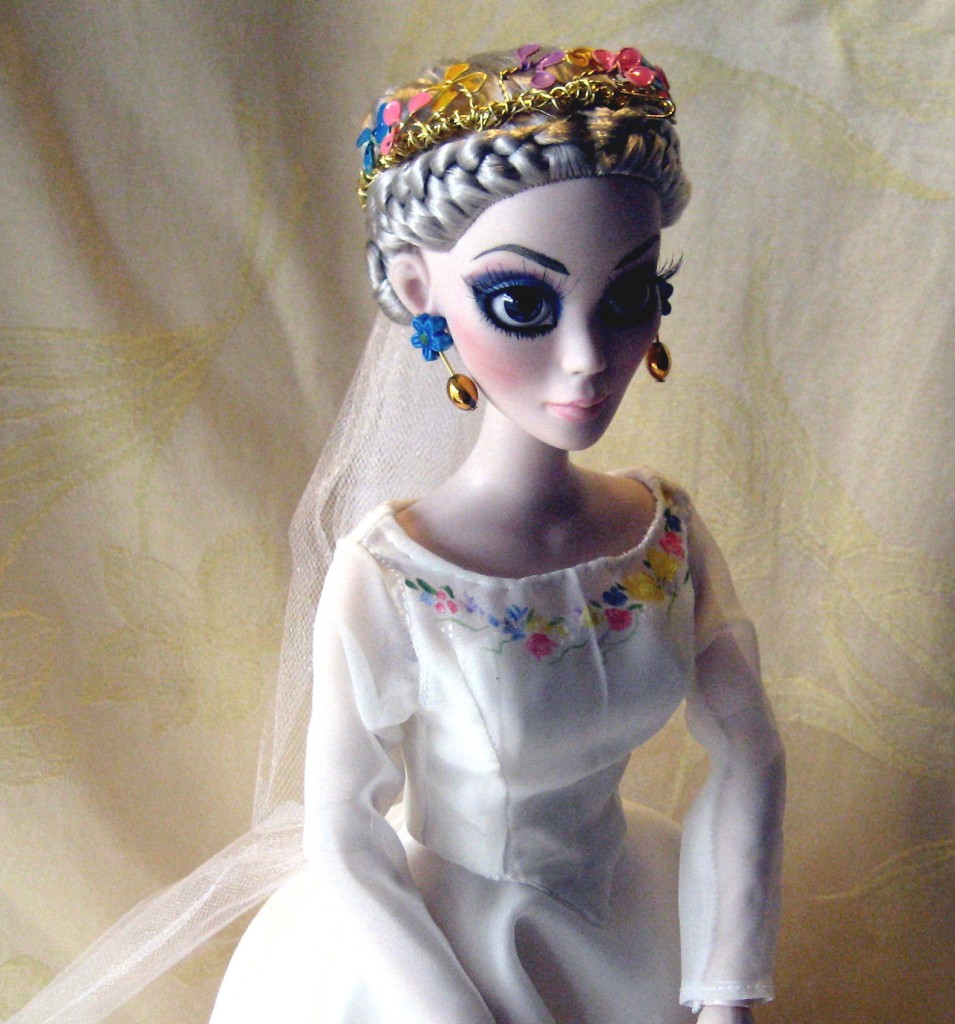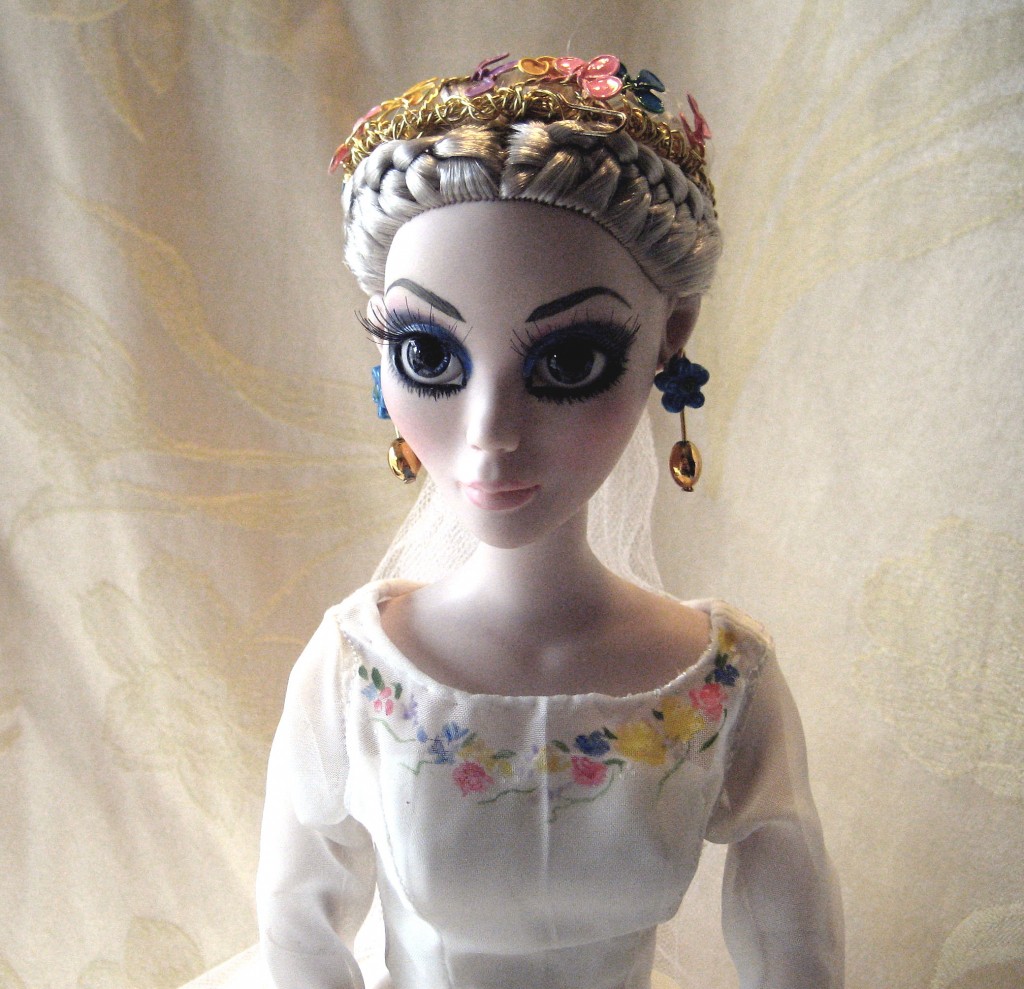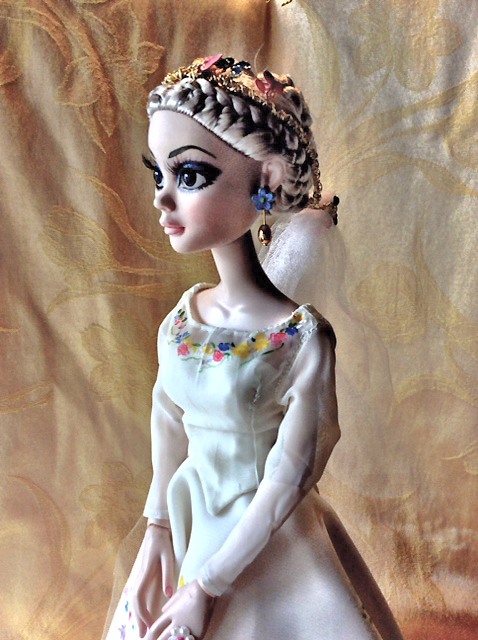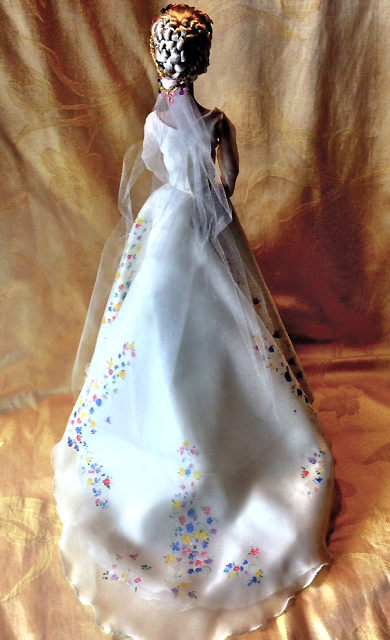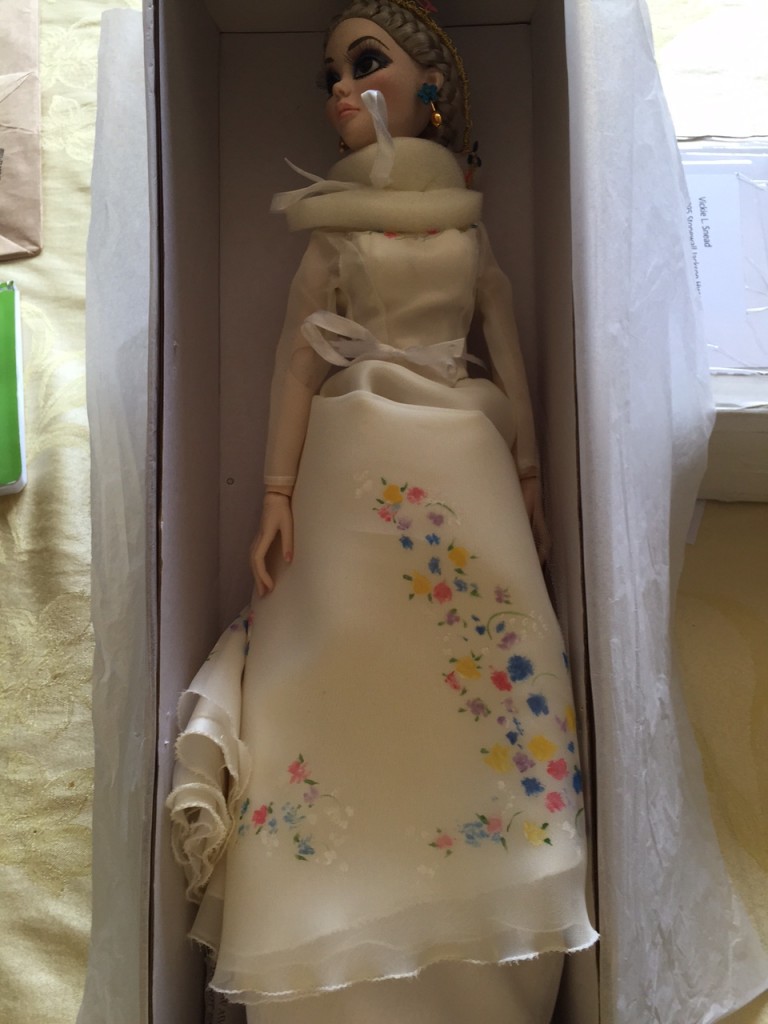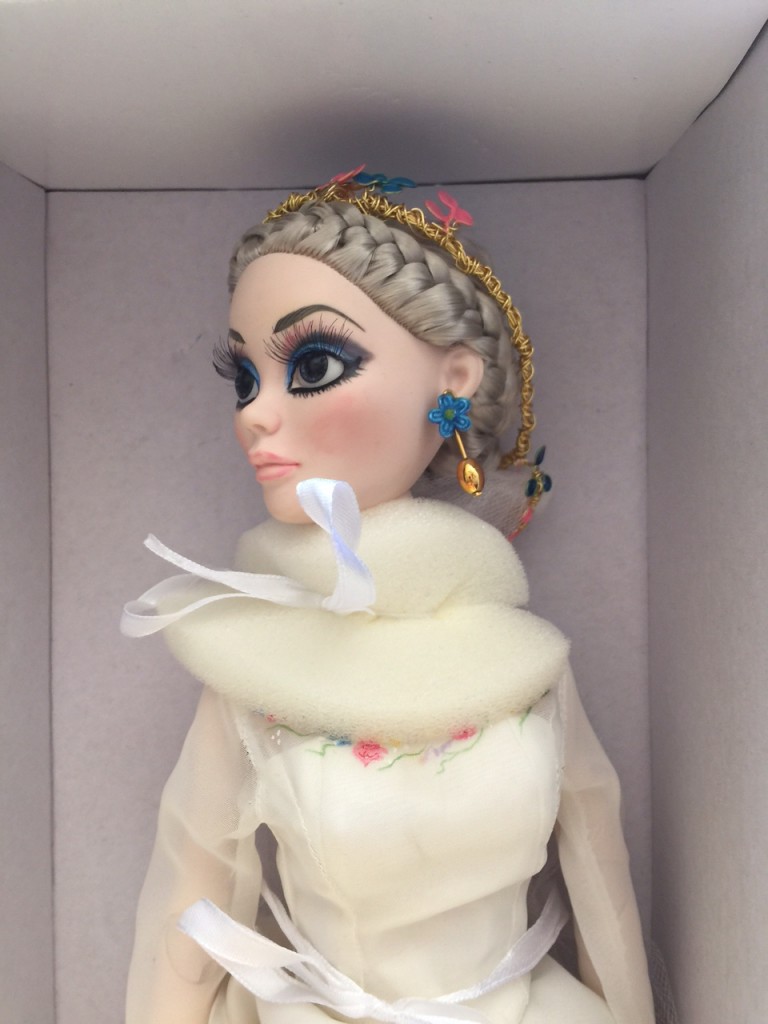 10 Comments