#6 Farrah Harper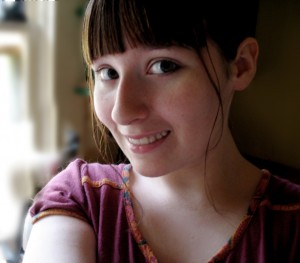 Designing for dolls began with helping my mother, Susan Grindstaff, in her shop. When health concerns made it impossible for her to continue, I took over. Everything I know, I learned from her.
"Madness, My Love…."  
Costume by Farrah Harper of MaddAlice Designs, repaint by Patricia Reno of PGR Spa.
The Story:
A rough road led to the creation of Madness, My Love. Several outfits were discarded along the way, for being a film buff, my favorites were legion! Eventually I relaxed, and, the fabulous repaint by Patricia Reno began to speak. This design is based on Johnny Depp's Mad Hatter in the Tim Burton film Alice In Wonderland. I wanted shades of the forest and a disheveled look-thus the misshapen hat and patchwork on the hat and bodice. The price tag typically found on the hat had to go!. Evangeline, ever the fashion maven, would NEVER leave a tag on anything!
The Outfit:
Madness, My Love is sewn from 100% up-cycled fabrics and trims. Here and there I have left some slight deconstruction for effect.  It consists of dress, bodice, hat, arm gauntlets, and toe-less stockings. The bodice is made using a series of patchwork strips, lined in ivory. Over the bust area, I've used mottled gray hand-dyed stretch lace, which was also used in the gauntlets and stockings.  The skirting has three layers and is meant to hang right at the hip line to keep it from crowding the bodice. The outer layer is in black sheer textured flocked fabric and taupe embroidered mesh with a beige and black striped inset. Underneath there is a layer of brown taffeta edged in brown crinkle silk chiffon. The bottom layer is a white tulle ruffled petticoat. I used patchwork strips to make the hat, primarily in two toned brocade. Inside the hat has been pulled with stitches to make it slightly misshapen and a bit bent.  The hat pins onto the dolls head and is meant to be worn slightly to the side, brim up.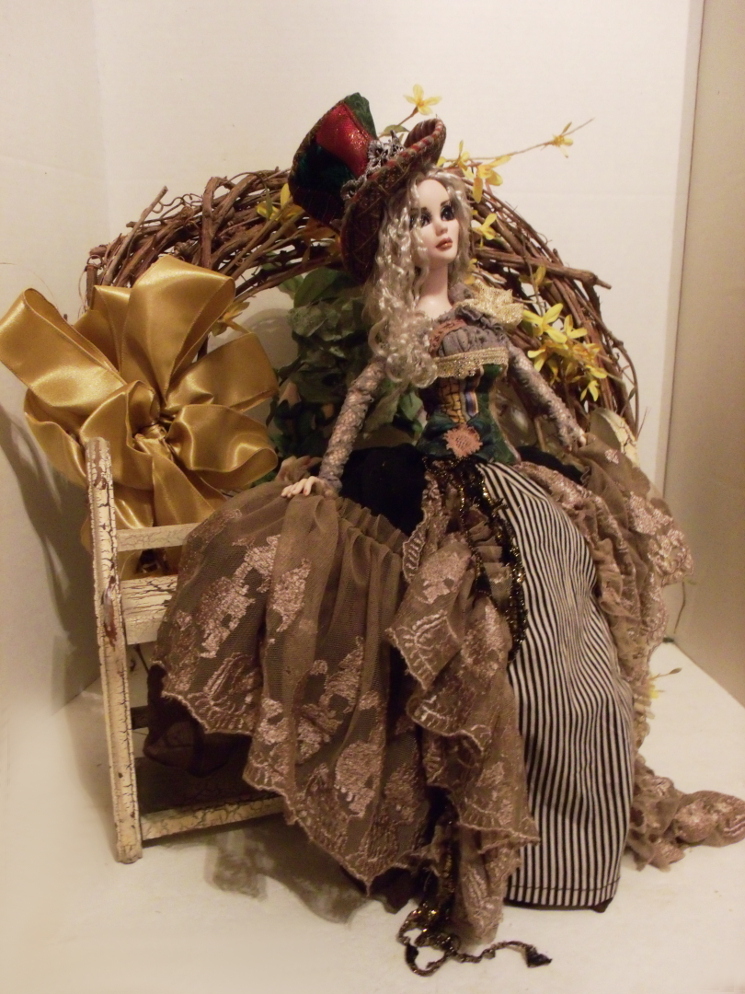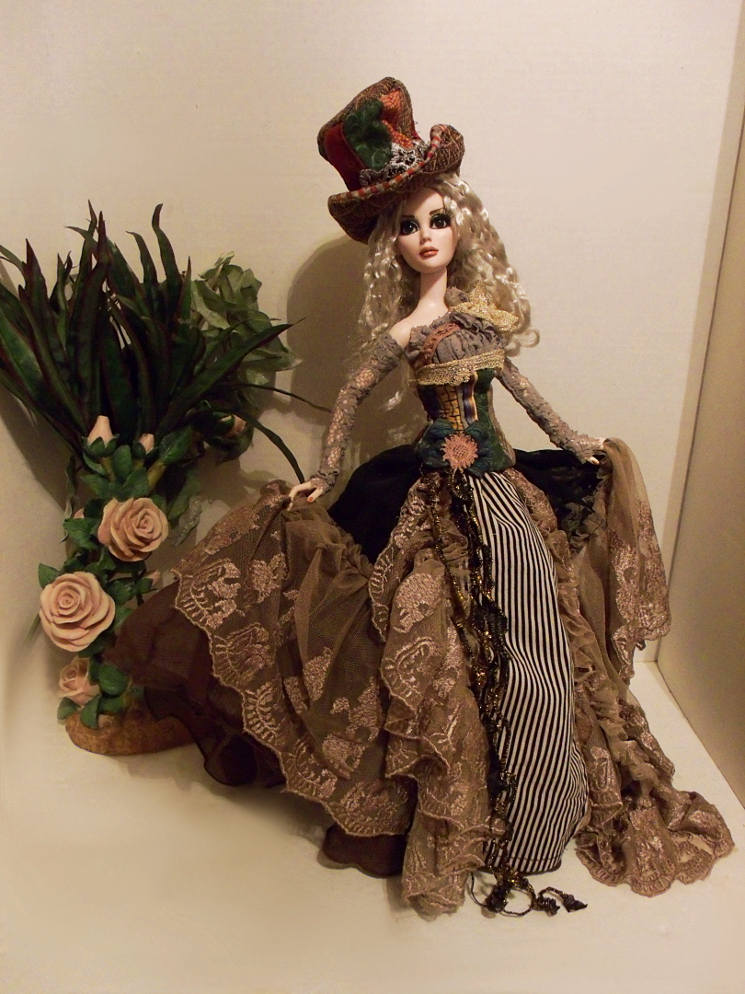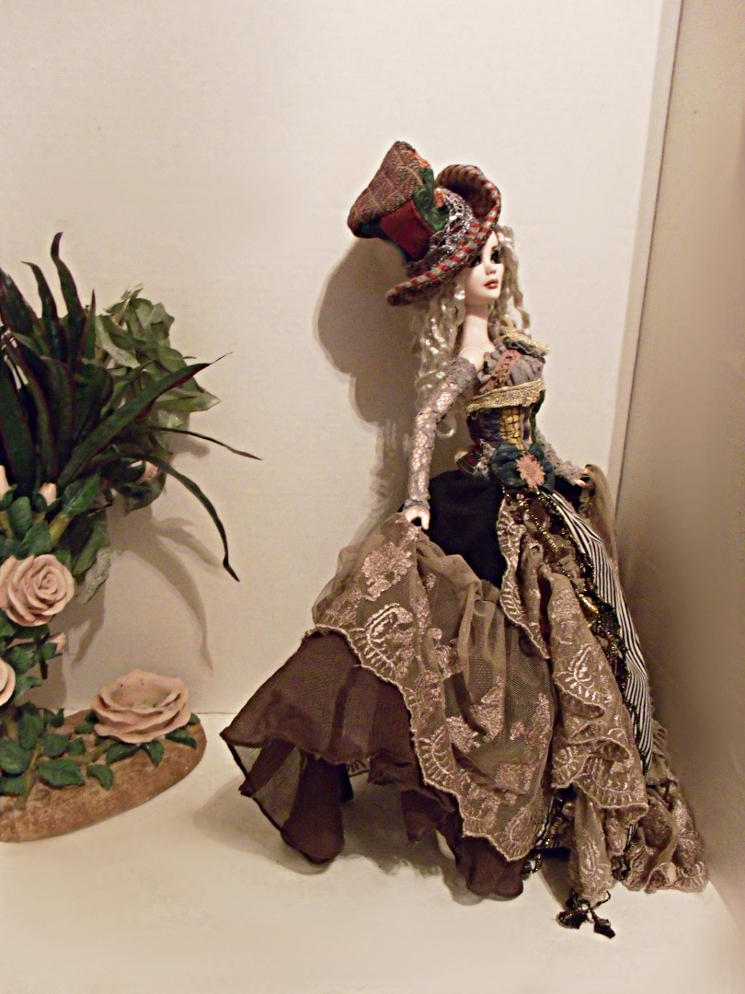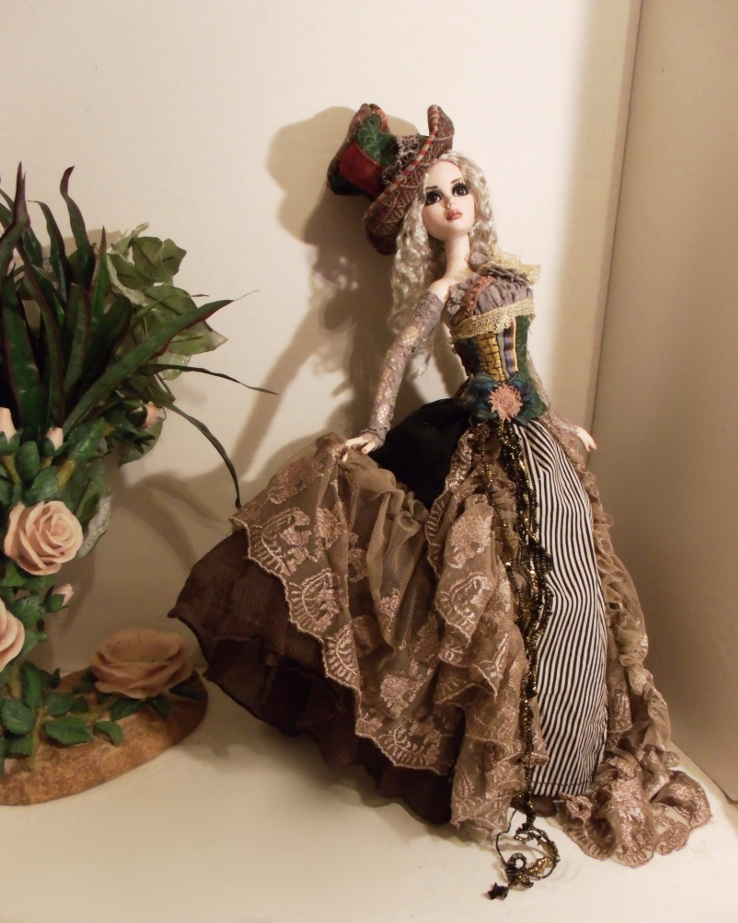 10 Comments