#5 Judith Markich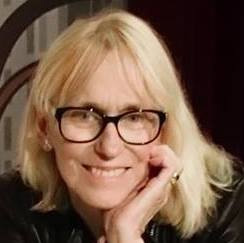 My career began as Judith Dorsman, Fashion Designer, then on to Costume Design. I designed for many Australian films including "Picnic at Hanging Rock", for which I received a BAFTA nomination.
I now design for fashion dolls as a hobby and enjoy the challenge. It has given me a chance to utilize my collection of vintage pieces that have accumulated from my years in both the fashion and costume industry. I also owned a Costume Hire business for many years.
"Hello Dolly"
The Story:
 Everyone knows Barbara Streisand is Evangeline's idol so when it came to choosing a favorite movie and dressing her as a character from that movie there was only one choice! Dolly Levi in the movie "Hello Dolly". When it came to deciding which gown she would wear there was also really only one choice. It had to be gold! So Evangeline is wearing her version of Barbara's gown. Watch out, she may burst into song any minute.
The Outfit:
The costume consists of 6 pieces. The gown, headpiece, necklace, gloves, petticoat and boots. The gown is made from gold silk and covered in fine gold net/mesh and lined. The silk panels have been fused to give the fabric enough body to hold the hand beading that covers the gown. The headpiece is made from peacock flue feathers that have been dyed different shades, curled, and attached to a gold leather headband. The petticoat has a pannier attached to give Evangeline the Edwardian shape over the hip area. A large proportion of the beads used are vintage. Many needles were broken!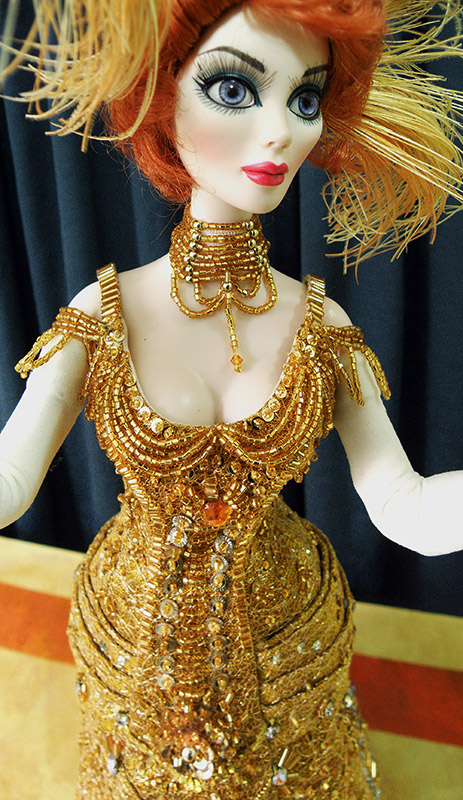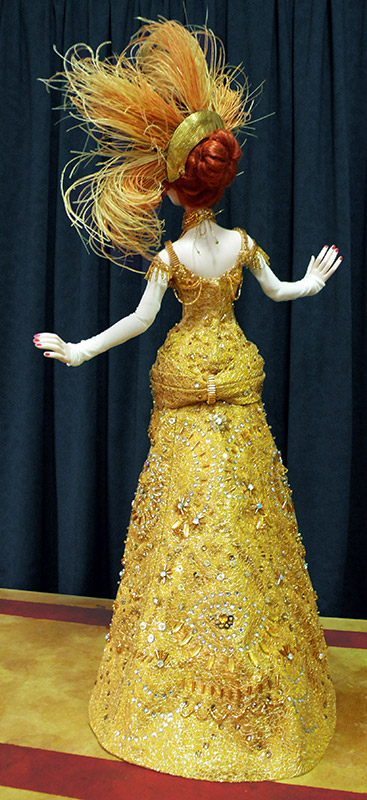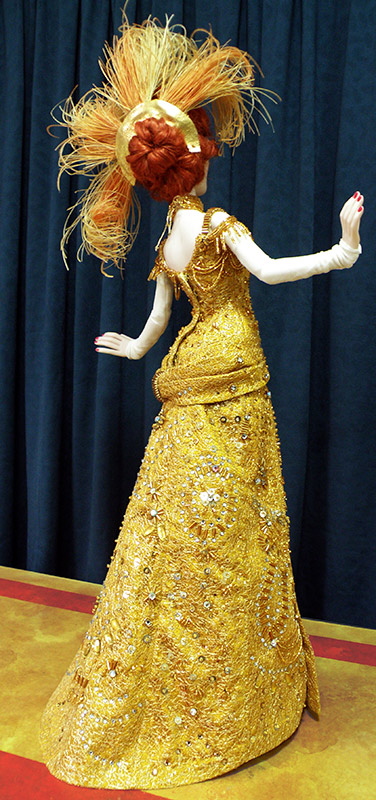 12 Comments