#4 Carol Noel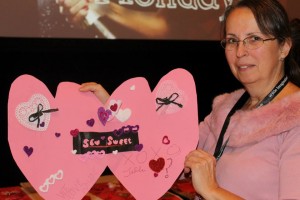 Carol Helen Rumisek Noel,  from Orrville, Ohio, has been a doll enthusiast since infancy! Sewing is "second nature" since learning from her Gramma Helen as a child. She's  been working in the Information Technology sector since 1968 and currently planning to retire next year so she can have more time to play with dolls!
"Ghost of Christmas Present" 
The Story:
SCROOGED is a modern version of the classic Dickens' tale. Bill Murray portrays Scrooge and learns the important lesson of living for today, from visitations of three ghosts. Carol Kane's lively sassy fairy's costume, as Ghost of Christmas Present, is the basis of my transformation of Evangeline. When my life gets too intense, I often return to the story of Past/Memories, Future/Dreams, and Present/LIFE is a GIFT!
The Outfit:
Evangeline's outfit has been constructed without commercial patterns. Under clothes floral sheer fabric is from small pieces of fabric saved from a blouse I'd made back in the 1970's. The small clothes are trimmed with ruffles, lace and beading, bodice is closed with ribbon lacing and bloomers with a shell button. Skirt and top crepe is soft pale pink, and layered with tulle in matching pink and outer layer is aqua and hand beaded accents. Crown and wand are from beads, shoes are felt with vintage necklace clasps. Wings of vellum snap on to complete this costume.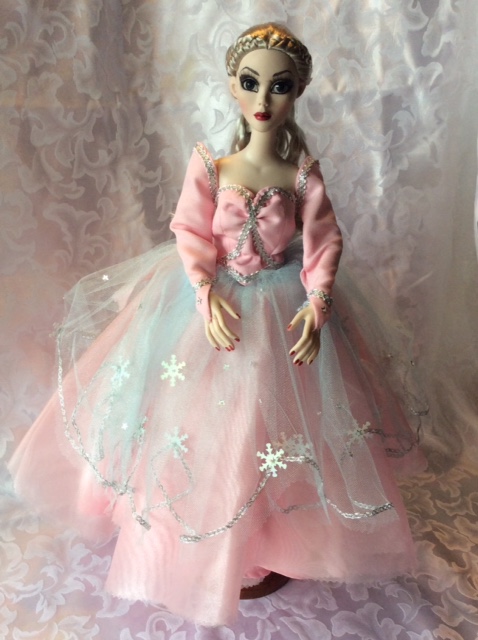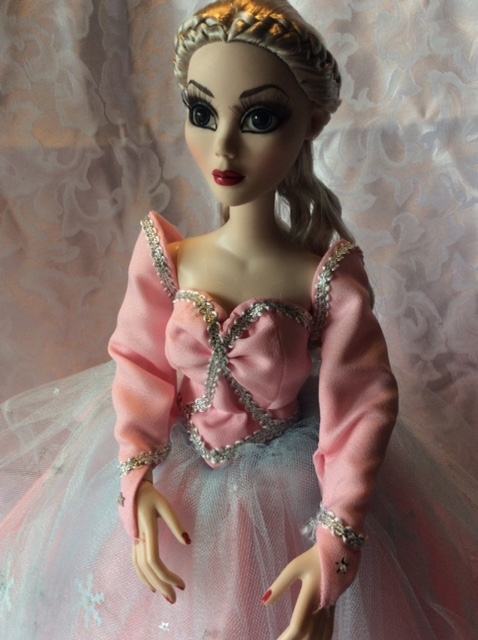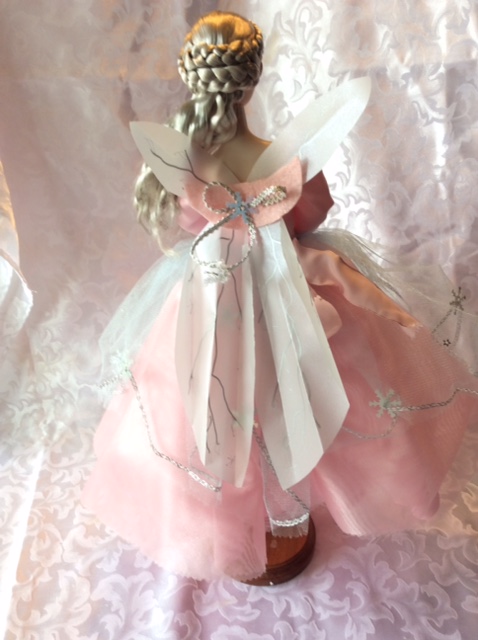 One Comment