#3 Barbie Smith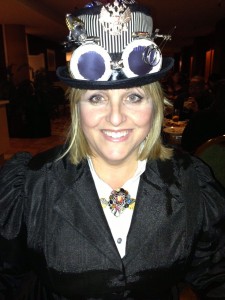 Hailing from Florida, Barbie has always been fascinated by the costumes of dolls and their accessories, and is very excited to have been able to contribute to this wonderful cause.
"Adrift  (Think Titanic)"
The Story:
It was a dark and moonless night. Evangeline checked her watch, 11:30. That was the specified time. He was late. But she wasn't surprised. Everywhere he went Lord Mortimer DePew was stopped by beautiful ladies. What else could one expect from a famous Parisian perfumer ? Everyone wanted him to create a scent ,just for them ,that would make other women swoon with envy and men burn with desire.
But he had decided to create something for Evangeline . He had whispered to her during the afternoon lecture in the first class lounge for her to meet him on the top deck at 11:30. And here she was.
Footsteps . And a clinking of bottles. It was Lord DePew, with his perfumery valise ,strolling towards her. She noticed puffs of steamy breath coming from his slightly open lips.
"I am so glad you are here" he smiled, " the perfume I have created is magic! But once it is applied, well , I promise, your life will be forever changed!"
The Outfit:
Evangeline's dress and coat are cut from satin brocade. The dress bodice has been covered with many different styles of antique laces.  Everything has been hand stitched and lovingly romanced to suit the era of the Titanic. The crystals on the dress and coat are Swarovski, the jewels are pieces of vintage or contemporary jewelry. Blue fur is sewn along the outer edge of the coat and accented by more Swarovski crystals.  A small valise of perfume bottles made of crystals , vintage findings and a bit of magic complete her ensemble.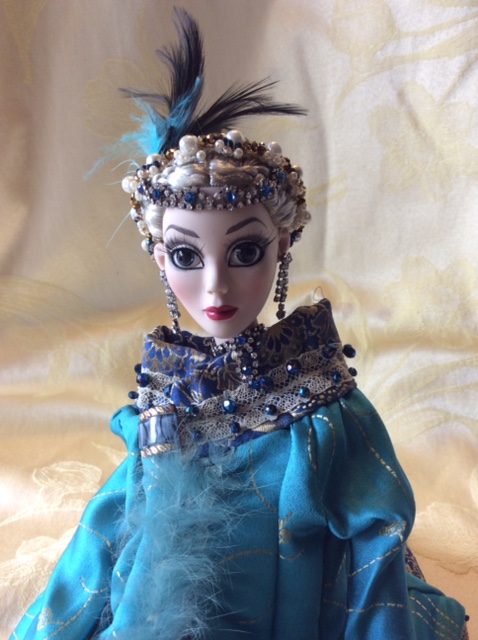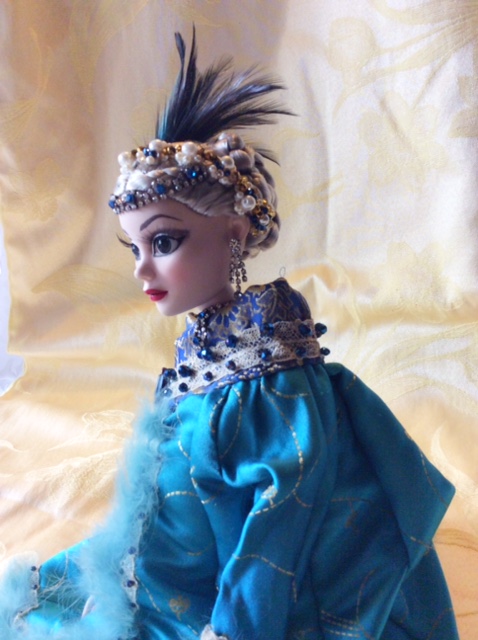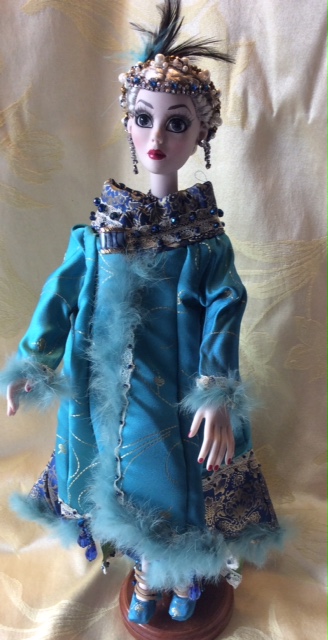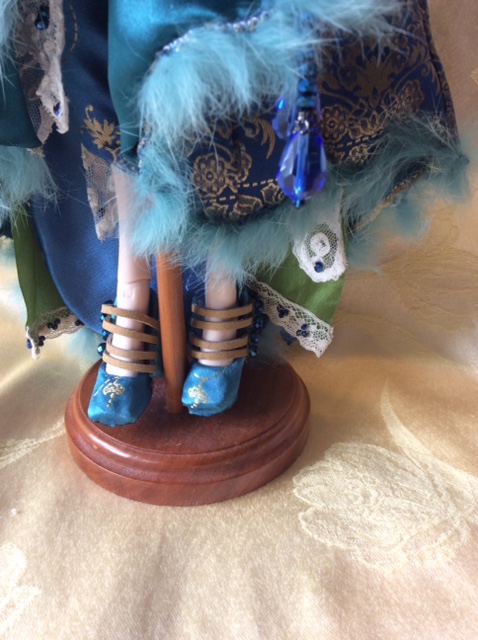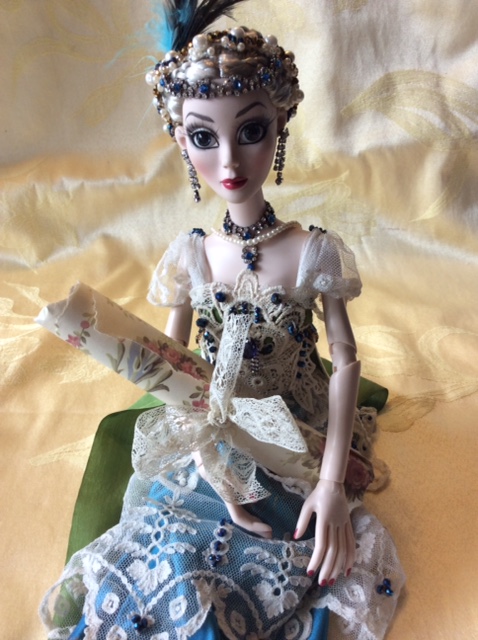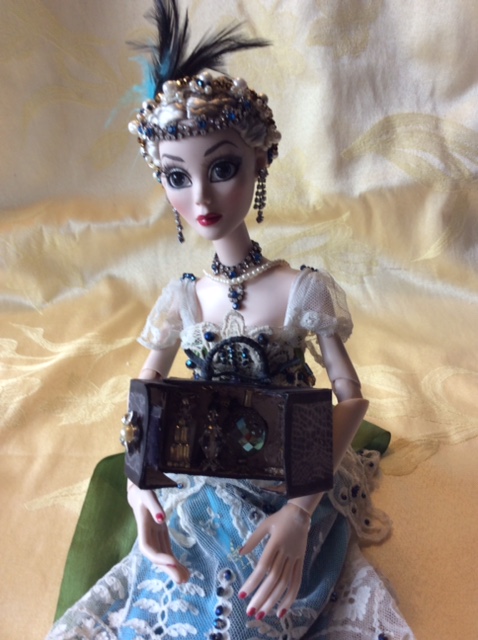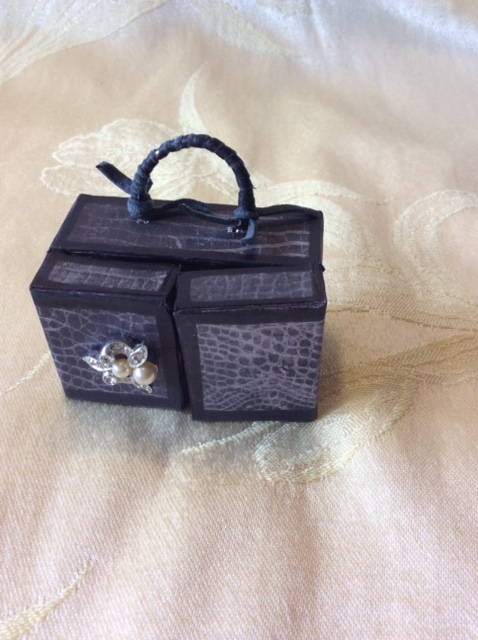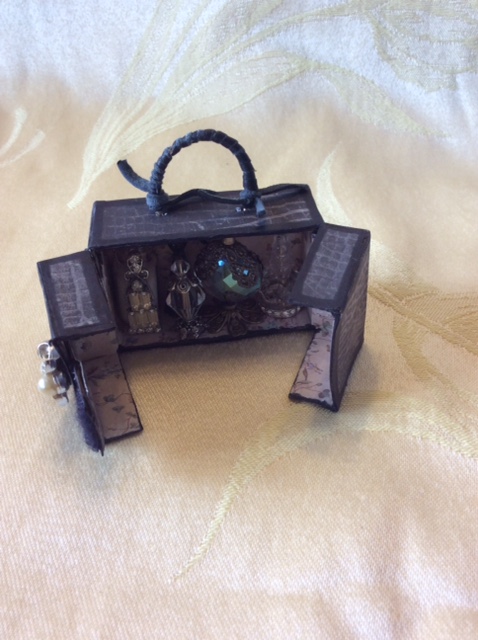 One Comment