#2 Marian Jasper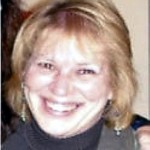 From Beaver Falls, Pennsylvania,  Marian was a designer for Pittsburgh Originals and her work was featured on the cover of Dolls Magazine and nominated for the Dolls Awards of Excellence.  She has published a successful line of patterns for 16" fashion dolls and taught workshops at many doll conventions and was a regular contributor to the Gene Scene magazine.
"Evie Loves Carmen"
The Story:
It was a dark and gloomy day. Evangeline sat sewing in the attic. Nothing was coming out right.  "I cannot sew this sleeve one more time!  I need a diversion!"  Her glance fell upon today's Ipswich Independent, open to the entertainment section. A film festival with a Carmen Miranda theme!  Being a lover of music and dance and all things Carmen (she thought about her every single time she ate a banana) she exclaimed so loudly that Bella stirred from her sleep on the rafters above. "That's JUST the ticket!  Perhaps this may give me inspiration for my next creation!"
The Outfit:
Evangeline's costume is made from a sequined tulle over silk taffeta.  Her skirt is lined with silk charmeuse.  Each scalloped ruffle was individually cut from the sequined tulle then edges sealed to create the elaborate skirt and top.  Her head wrap is topped with hand sculpted fruits. Her shoes were hand sculpted then cast in resin and covered with cloth then miniature fruits were made to embellish her shoes.  Topping it all off is custom made jewelry to complete her "more is more" look.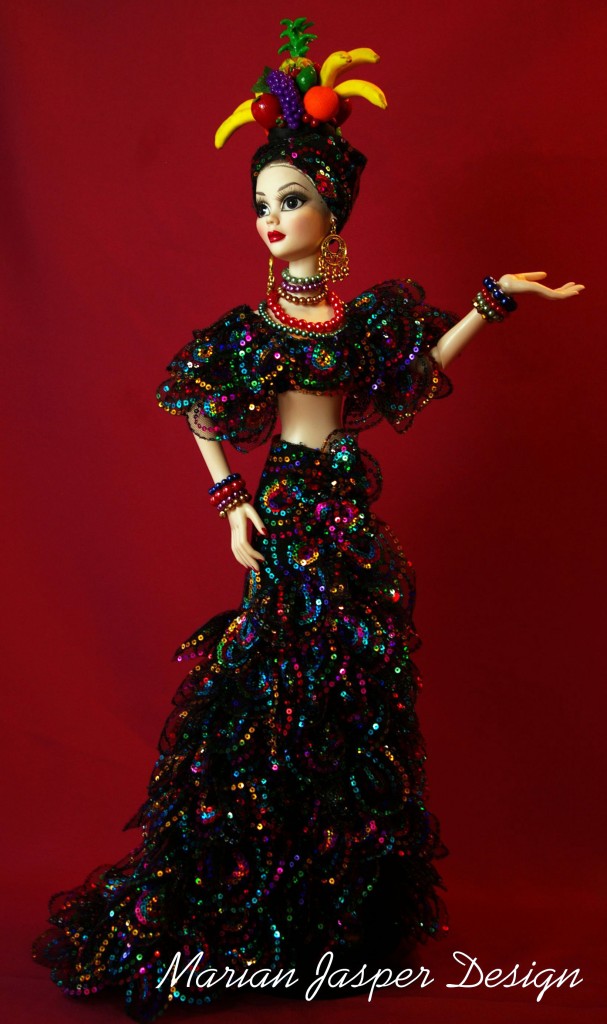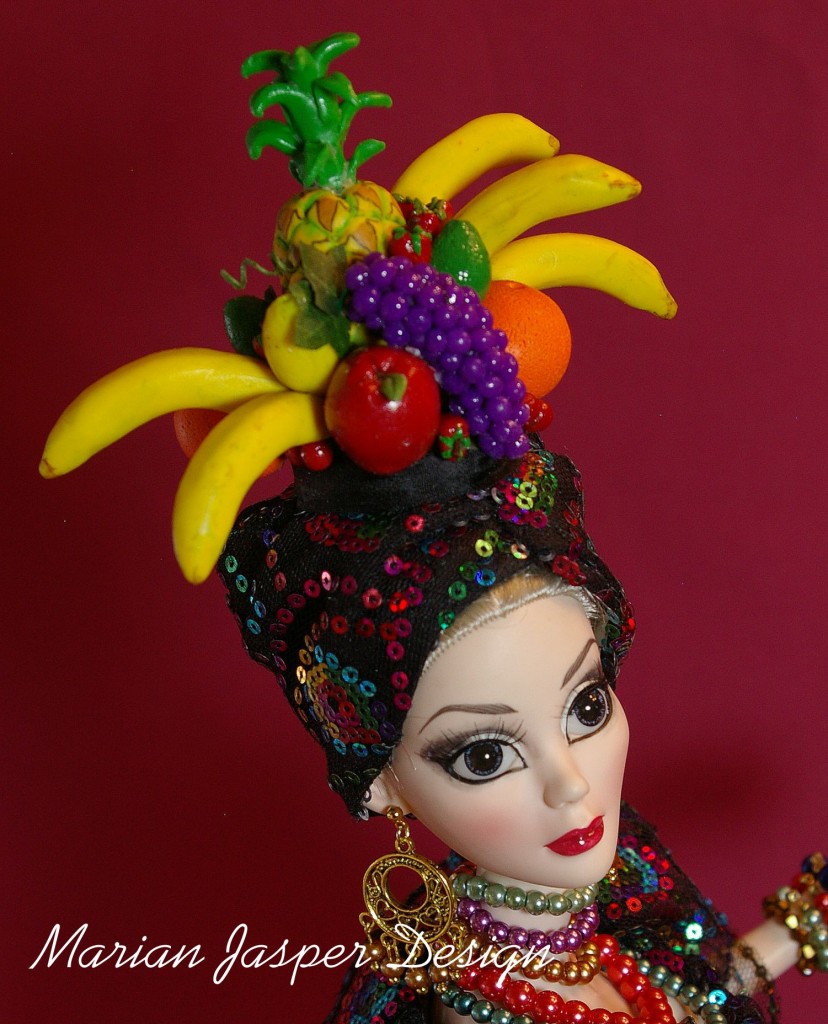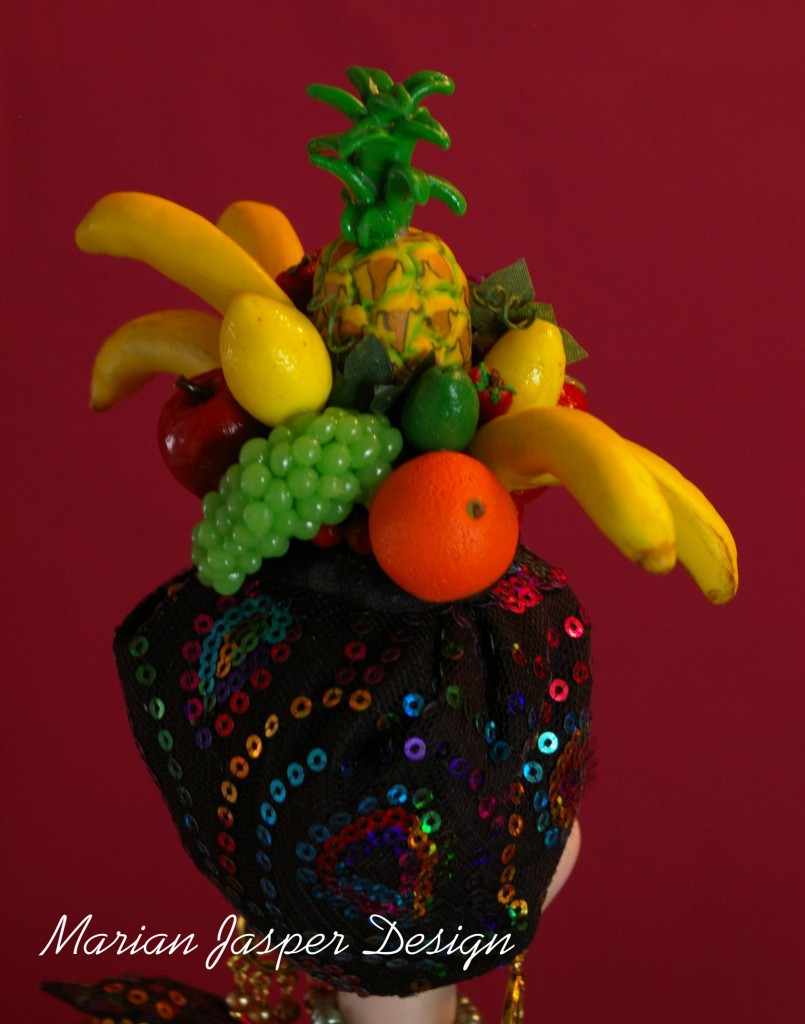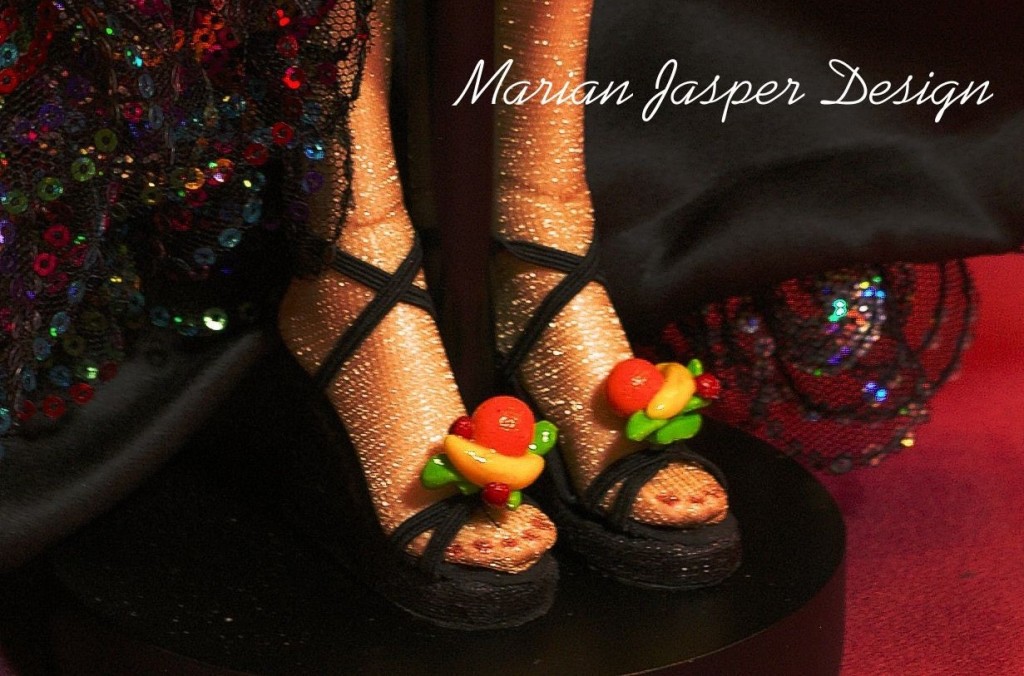 11 Comments