#10 Tracy Magnus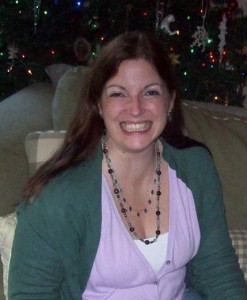 Tracy Magnus has been an historical costumer for 30+ years and started Polly's Wardrobe as a way of bringing my costuming experience to fashion dolls. She find her inspiration in portraiture from the Italian Renaissance through the late Victorian period and reproduce these ensembles for Ellowyne Wilde and friends and for Tonner's little darling, Patsy.
"Marie Antoinette"
The Story:
Evangeline arrived for her costume consult with DVD in hand.  "Movies are my favorite things!  What's your favorite movie?" she asked politely.
"Well… The Sound of Music is my favorite.  I was thinking – "
"Oh no no NO!" she interrupted, placing her hands on her hips.  "Do I look like a singing nun-turned-nanny to you?  No, darling, I am much more the Marie Antoinette type.  All that glamour.  All that décolleté.  And such a tragedy," she sighed.  So we watched Marie Antoinette to choose her costume.  Of course, there really was no choice – it had to be the Coronation gown.
The Outfit:
This ensemble is a costume reproduction from the 2006 movie Marie Antoinette starring Kirsten Dunst, specifically the Coronation gown.  The ensemble includes:  Gold silk taffeta corset;  panniers (basket hoops) and cotton petticoat with white-work embroidery and drawn thread work;  hand embroidered silk taffeta gown with gold lace and matching petticoat;  lace trimmed silk pantalets, stretch lace stockings, and satin shoes.
Hairstyling, hair ornament, and repaint by John Maglio of Rainy Day Repaints.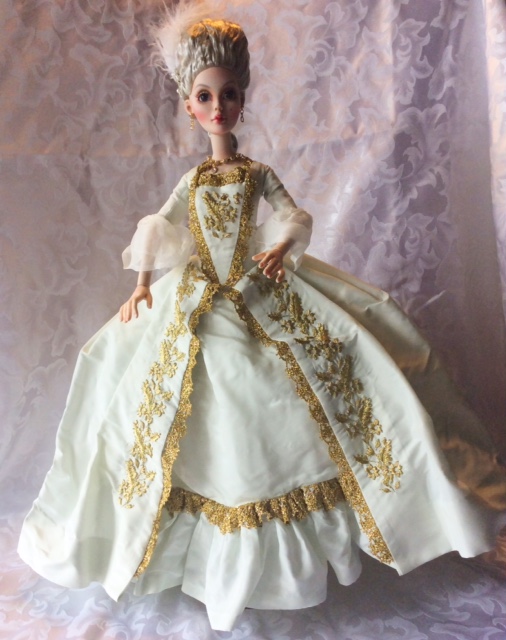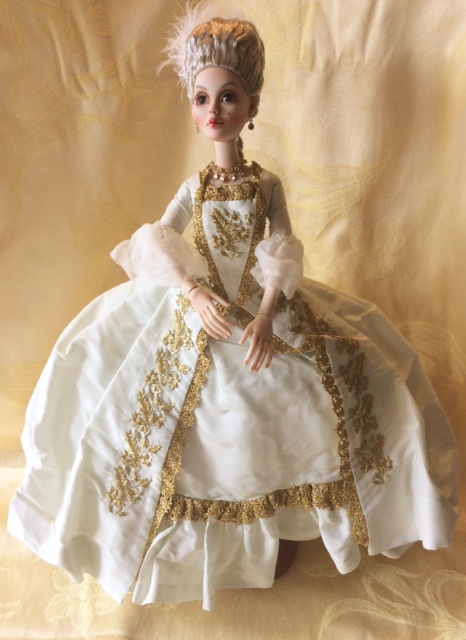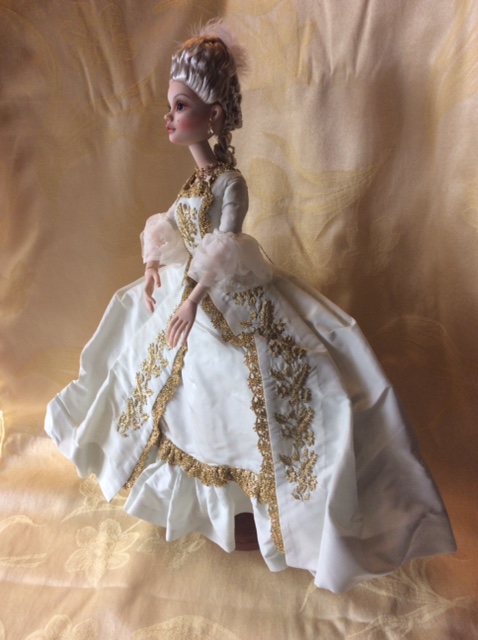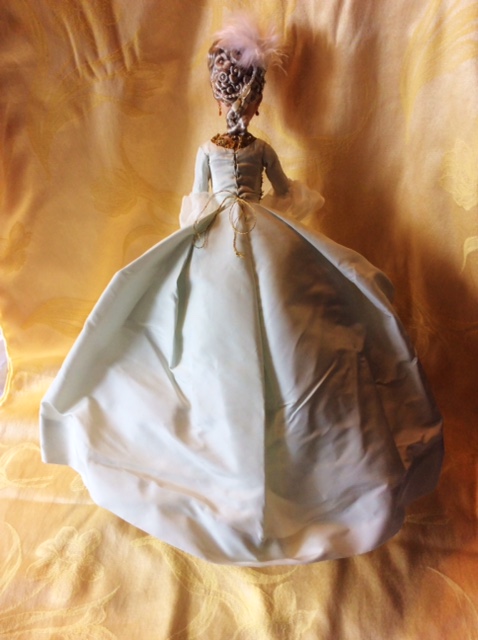 One Comment