#1 Janice Walthers

Hailing from Carrollton, Texas, Janice is now retired and spends her time globe-trotting as well as enjoying dolls.
"Cleopatra"
The Story:
Evangeline sometimes finds it lonely in the attic, but has discovered her VCR can help her pass the time.   She loves movies and Cleopatra is one of her favorites. Elizabeth Taylor played Cleopatra and was the most beautiful woman in the movie industry at that time.  A few glasses of wine and Evangeline becomes Cleopatra – she is watching out for snakes, though.
The Outfit:
The dress is a gold and beige lizard print material.  I used two patterns to make this dress. I used a small picture of Elizabeth to capture the beauty of her eyes, and enhanced her lips with a glossy finish.  The head piece is hand-beaded with black and gold glass beads.  Her bracelet and arm bands were made from gold covered wire braid.  The necklace was a piece of broken jewelry.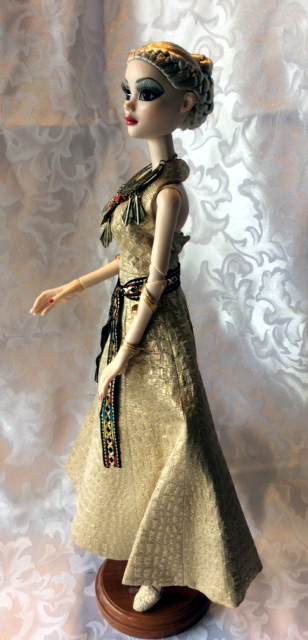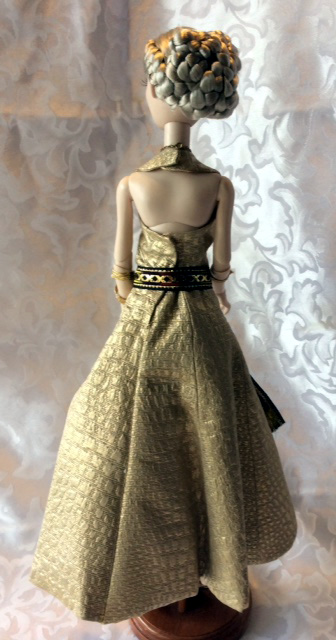 2 Comments