# 9 by Shara Smith
Somewhere in Time
The Story:
Prologue:  In spite of a loving family and wonderful friends—Anna never quite fit in.  She always had the feeling that she should be somewhere else, living another life.  At times the feeling was so strong, Anna was sure if she just wished hard enough, she would be transported to the place where she belonged.  She dreamed of Imperial Russia, the birthplace of her great grandparents and what life in the court of Czar Nicolas II must have been like.  All of Anna's wishes and dreams might have remained just that, if not for the intervention of an impromptu fairy godmother on the way to her own destiny.  What happened next was not what Anna might have imagined, but it was more than she had ever hoped for…
She appeared in the yard out of nowhere, as if by magic.  She was tall and carried herself with regal bearing.  But there was a faraway look in her eyes, as if she had no idea who she was or how she got there.  He saw her from an upper story window and his heart skipped a beat.  He'd never seen this beautiful woman before, yet something about her was so familiar.  Dressed in elegant silks, she looked like she belonged in a ballroom—not the makeshift courtyard of his little farmhouse..
"Hello," he called down to her.  "May I help you?"  But she just smiled and said nothing.  Curiosity got the better of him and he hurried down to the garden to learn more about this mysterious woman.
She thought her name was Anastasia, though her last name she could not recall.  He didn't pressure her.  Since the revolution began, many had been displaced, including himself.  Once a Captain in the Royal Guard at the Czar's Palace, he was forced to flee for his own life.  He'd found safe refuge in this place; a remote village in the Ural Mountains that time seemed to have forgotten.
He took her inside and made her a cup of tea.  As they talked, he became even more convinced that he knew her.  She spoke of her parents, her sisters and little brother, and her adored grandmother… Then she fell silent as if those memories needed to stay in the past.  He saw the bracelet on her wrist; a tiny crown of pink diamonds.  He'd seen it once before, on the wrist of a princess in the royal palace.  He knew who she was then—but also realized that for her safety, he would carry that secret in his heart forever.
They became friends and over time, each found that they could laugh again, even fall in love.  Hidden away in the tiny village the handsome Captain and his lovely Princess discovered that there truly is magic somewhere in time.
The Outfit:
Anna's strapless underdress is fashioned from ivory silk Dupioni overlaid with an intricate lattice of ivory braid, and lined completely in ivory China silk. The rose pink silk chiffon overdress is fashioned in classic Edwardian style, with an Empire bodice and long flowing train.  The skirt is pleated and hand smocked in matching rose pink thread then fitted to the bodice.  Silver ivory beading and fringe add the perfect elegant touch to her sleeves, and tiny embroidered bullion rosebuds on the ivory satin ribbon sash finish the gown.  On her feet are white faux leather pumps with three straps across the instep, a very Edwardian style of the day.
The Artist: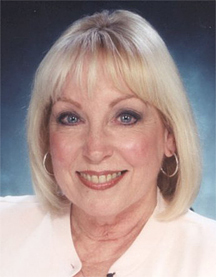 Shara Smith began sewing for dolls at age 8.  Her passion for design eventually took her from her own baby dolls & Barbies to commissions for BJDs, fashion dolls and collectable vinyl child dolls, which are still her favorite to sew for.  Quality fabrics and couture handwork such as heirloom techniques, smocking, embroidery & beading are her trademarks.  Shara is married with 6 children and 7 grandchildren.  She lives in southern California about a mile from the Pacific, and counts a supportive family and great friends among her most cherished blessings.  You can email Shara at Smplyshara2@aol.com
To navigate through the photos, click on the numbers or arrows inside the viewer box.
____________________________________________________________
To view the previous or next entry, or to return to the FDR Main page, use the links below.
5 Comments