# 7 by Judy Lamanna
Introduction:
This entry begins a series of 5 collaborative stories that complete this year's Fashion Doll Runway Entries.  Fairy Stories lays the groundwork for the dolls & stories that follow.  Please be sure to read this one before proceeding.  Hope you enjoy the series.  We sure had a lot of fun writing it!
Fairy Stories
The Story:
It was a beautiful autumn day on Coney Island.  The noisy summer crowds were gone and she could actually see the beach from the counter at Nathan's where she stopped to get a hot dog.  Sydney wasn't supposed to meet her friends for another 2 hours, but she had gotten out of work early– well, sort of.  She'd actually been fired, but it was no big deal.  She was destined for greater things than being trapped behind the counter of a pizza joint in Bensonhurst for the rest of her life.  Her grandmother, who had the gift of foresight, had assured her of it.  All Sydney had to do was figure out how to get there.
She wandered further down the boardwalk until she came to an isolated booth that she'd never noticed before.  As she got closer she smiled to herself.  This was too funny!  It looked just like that crazy fortune telling machine in the movie "Big"—the one that helped an eight year old boy grow into a full size Tom Hanks overnight.  As she turned to walk away, the machine powered up.  It's flashing lights and paper-mache figure seemed to beckon her to take a chance. Sydney didn't believe in fairy stories, but she was not one to back down from a challenge. She dropped a coin in the slot and pulled the leaver.  A card popped out of the figure's mouth.
"You get one wish," it read.
"Okay," Sydney said out loud.  "I'll go along with it."  She stopped to think.  "I know—I want a fairy godmother!"  Suddenly, there was a loud buzzing in her ears and the world around her began to spin so violently that she fell to the ground.  In a moment, all was quiet again.  She picked herself up and moved to brush the sand from her jeans.  Instead of denim, her hands met layers and layers of sparkling tulle skirt.  Her t-shirt was gone too, replaced by a pearl encrusted bodice.
"What the heck!"  She reached up to touch her head and cringed.  She was wearing a crown.  Her back felt odd, like she'd done a few too many reps on the rowing machine at the gym.  She reached behind her shoulder.  Wings?  "Really?" she shouted.  "I want to HAVE a fairy godmother—not BE one, you hunk of junk!"  Sydney kicked the side of the machine with all her might.  Another card popped out.
"First you must prove yourself worthy."
"You know what—let's just forget the whole thing!"  She tried to pull off her crown, but it wouldn't budge.  The big poofy dress and the wings weren't going anywhere either.  After ten minutes of frantically trying to be rid of the ridiculous get-up, she was sweating big time.  "All right," she said, wiping her face with the back of her wrist.  "What do I have to do?"  Another card popped out of the machine.
"Help them, and you will in turn be helped."
Sydney unfurled the rolled up piece of paper that followed the card, and read a list of four names.  If she hurried, she'd be finished in plenty of time for her cousin's wedding next weekend.  First stop: a girl from Long Island named Cindy who could sing like Ella and needed help landing a Broadway audition.
She hiked up what felt like a million yards of tulle and headed for the D Train. Passersby didn't give her a second look (we are in New York, after all).  Sydney stopped before she reached the subway entrance.  Why in the world did she need to take the train?  She lifted her wand and suddenly she was flying!  On the way, she conjured herself up an egg cream and a cannoli.  Maybe this magic stuff wouldn't be so bad after all!
The Outfit:
This quintessential fairy godmother is strutting her stuff in a wonderfully poofy white gown with sparkling tulle skirt and pearl encrusted bodice trimmed in silver and a pink chiffon demi overskirt.  Accessories include gossamer wings, a rhinestone crown and, of course, a magic wand.
The Artist: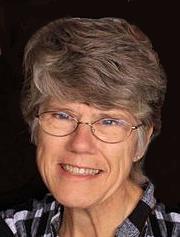 With a degree in Fashion Design, Judy LaManna has been creating custom couture for over 35 years.  Fifteen years ago she moved into the world of doll design and has never looked back.  Her work is well known for exacting fit, impeccable finishing and attention to detail.  Her expertise has earned her wins at many competitions and a loyal following among collectors.  You can email Judy at themadcouture@aol.com
To navigate through the photos, click on the numbers or arrows inside the viewer box.
____________________________________________________________
To view the previous or next entry, or to return to the FDR Main page, use the links below.
3 Comments