#3 by Marian Jasper
Vadoma, the Knowing One
The Story:
She traveled from town to town in her colorful vardo, trimmed in gold and pulled by a white horse.  Everywhere she went she was met with whispers and suspicion.  With hair of gold and skin like pale moonlight, her beauty made rumors fly all the more.  Was she a princess from an exiled royal house, or the secret love child of a Gypsy mother and the son of an aristocratic family?  No one knew for sure.  She called herself  "Vadoma, the knowing one".  Teller of fortunes, caster of spells, maker of potions– even those who whispered the loudest against her stole through the night in secret to cross her palm with silver… 
The outfit:
Vadoma is wearing velveteen vest with hand couched cord and beaded embellishment.  Her blouse is silk and her full tiered skirt made from a black and golden sari fabric.  Her red silk hip scarf features handmade beaded fringe.  Her accessories include a coin necklace and golden coin earrings, as well necklace made of tiny garnet beads.  She also has golden bracelets, a gold and silver tambourine hanging from a chain at her waist and she holds her most important accessory, her crystal ball.  Golden shoes complete her ensemble.
The Artist: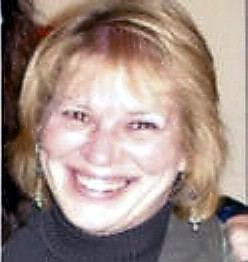 Marian Jasper has been sewing and designing since she was a small child.  She recently returned to the doll world after a long sojourn with family life and other creative pursuits including historic costuming and machine embroidery design.  Previously she was a designer for Pittsburgh Originals and her work was featured on the cover of Dolls Magazine and nominated for the Dolls Awards of Excellence.  She had a successful line of patterns for 16" fashion dolls and taught workshops at many doll conventions and was a regular contributor to the Gene Scene magazine.  You can contact Marion at stellagrace75@aol.com
To navigate through the photos, click on the numbers or arrows inside the viewer box.
____________________________________________________________
To view the previous or next entry, or to return to the FDR Main page, use the links below.
3 Comments