In Memoriam: April Millican
MDC lost a good friend recently. April Millican, a past board member (and our original webmistress), has left us and moved on to her better place. (See her obituary below). In her Honor we have decided to make people smile.
What we are asking is that you send us someone's name and why they need a smile. The MDC board will go over all submissions and choose deserving people to receive one of the following dolls.
Do you know someone who needs a smile?
Modern Doll is giving away one each of the following:
Pat Moulton, Abigail
Judy Porter, Autumn
Ruby Red Galleria, Charmed to Meet You Charmette
Horsman, Mesmerizing Vita
Maryanne Oldenburg, Twilight and Lizzy.
Please send the following information to be considered to registrar@moderndollcollectors.com
Recipient's Name:
Your Name:
Email Address:
Why this person needs a smile:
Which doll you believe give them a bigger smile: (feel free to list alternates)
If your nominee is chosen we will follow up with you for the address to mail the doll to and to include a note stating that you* are the person to thank.
*You may remain anonymous if you wish.
April L. Millican
1953 – 2016 Obituary Condolences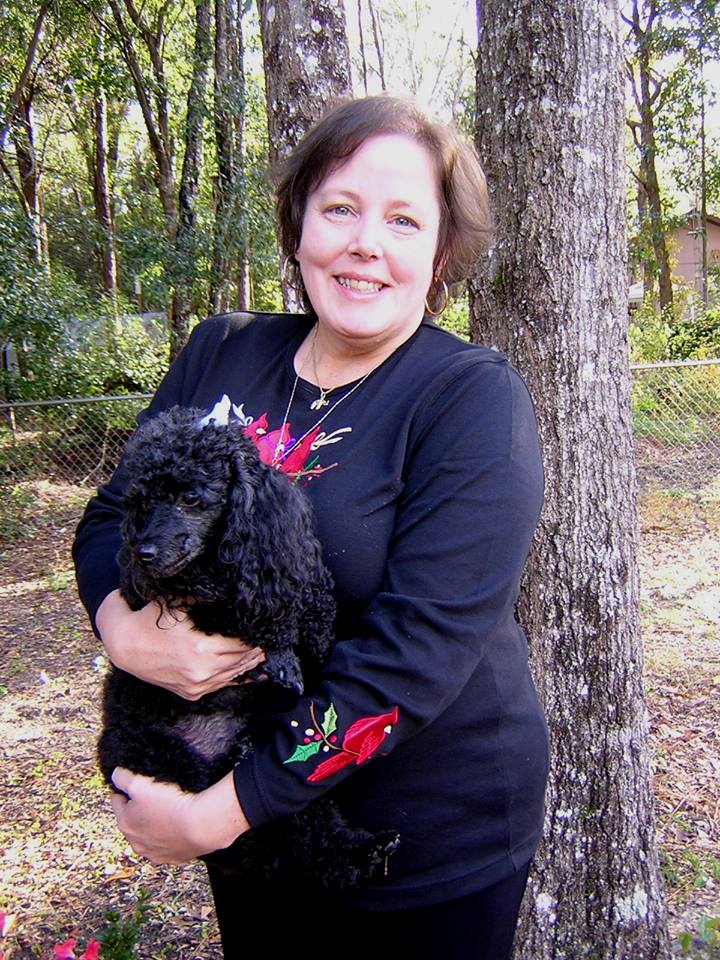 Beloved wife, mother, daughter, sister and friend April L. Millican, 62, passed away January 21, 2016 at Citrus Memorial Hospital in Inverness, Florida. She was born Oct 24, 1953 in Tampa, Florida.
She is survived by her loving husband of 43 years, Mark S. Millican, her daughters Mary Amanda Millican and Elizabeth Ann Millican, her mother Mary Emmerson, her sister Carol Gillette, her brothers John Gillette and Mike Gillette, and her cats, Teddy and Gracie.
April was well traveled, having accompanied Mark and their daughters and on numerous tours of duty overseas. She was an avid doll collector, quilter, crafter, writer, and computer enthusiast. She was also a voracious reader and would read (or listen to) an entire book practically every day. A favorite saying of hers was "you must have a sense of the ridiculous to survive" and she lived that way, quick to laugh and enjoy life's simpler pleasures. Her widely varied interests, and true love of people, stories, and conversation made her many dear friends throughout her life from near and far. She was always willing to help anyone who needed it with advice or encouragement.
Services will be held Wednesday, January 27th at 11am, with a reception beginning at 10am, at <a href="www.chasdavis.com/" target="_blank">Chas E. Davis Funeral Home</a>, 3075 S. Florida Avenue in Inverness, Florida. She will be buried at the <a href="www.cem.va.gov/cems/nchp/florida.asp" target="_blank">Florida National Cemetery</a> in Bushnell, FL.
April believed the best way to change the world was one person at a time, so in lieu of flowers or donations to any specific charity, if you wish to remember her best, find someone in need and help them with a gift, a meal, or just some lively encouraging conversation.
Published in Citrus County Chronicle on Jan. 25, 2016
2 Comments