A goodie to enjoy while you wait!
Our convention packets with full details on our manufacturers and artists won't go out to attendees until June.  In the coming weeks we may post selected teasers and tiny tidbits– you'll have to wait and see!
In the mean time, we hope you'll enjoy the first edition in a series of MDCC Printable Props®  that we'll be posting each month.  This one is a graphic shopping bag that you can download, print out and assemble.  It works for all sizes—a big bag for smaller dolls or a sassy gift bag for your largest BJD's.  Just click on the photo below to get started!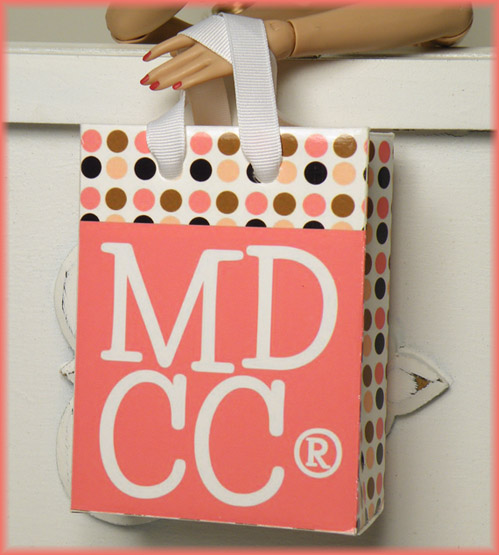 5 Comments